Professional Irrigation Service Company In Dubai UAE
Welcome To Four Seasons - Best Irrigation & Sprinkler Systems Company In Dubai UAE
Dubai is a hot city. It is not easy to water your plants and your entire garden every day. So what to do? How to take care of your well-maintained garden under the scorching sun of Dubai? Well, Four Seasons is here for you.
At Four Seasons, we provide the complete package. When we say we provide the best landscaping service, we mean everything involving landscaping. This includes gardening, landscape lighting, carpentry, pergola and gazebo construction, water features, and of course, landscaping.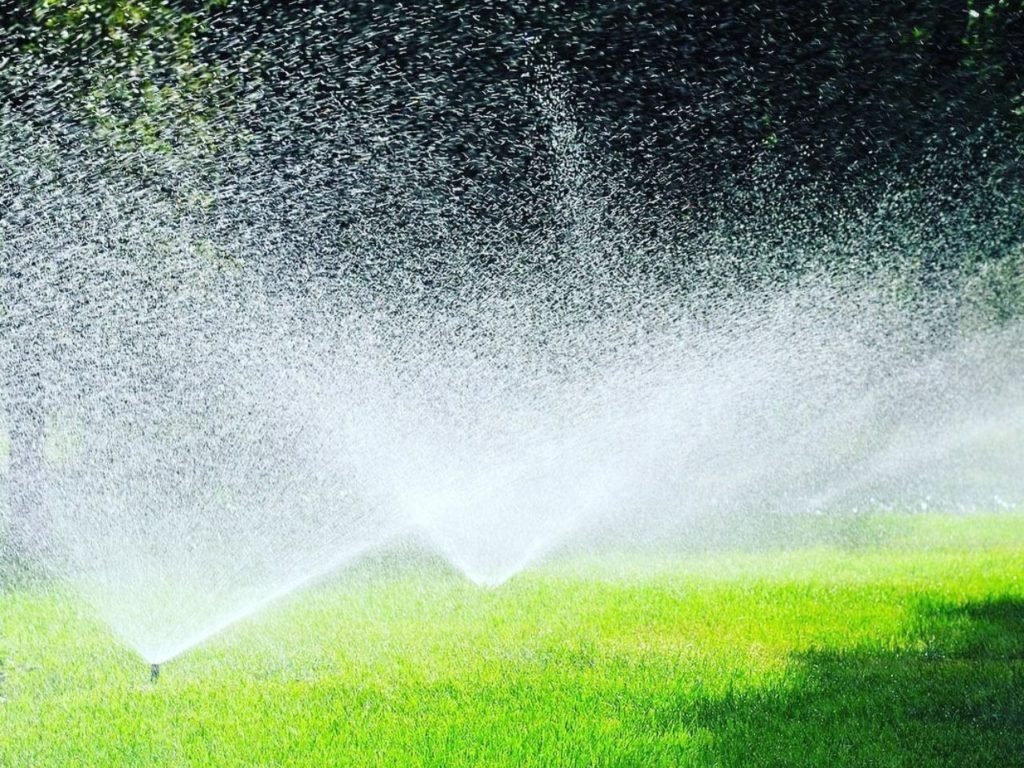 Most people often worry themselves about the fact that the modern irrigation systems won't be suitable for their garden. However, this is never the case. The irrigation services in Dubai are of the highest class because the entire country stands on the basis of its modern architecture. Therefore, the people who appreciate this success are none other than the local landscaping companies. In terms of reputation, companies based in the UAE offering such services are recognized globally, including Four Seasons pools and gardens.
The irrigation systems that we offer are state of the art since its relatively modern technology and are suitable for all types of gardens. The raw materials and hardware we use to carry out the job are of the highest quality as we aim for perfection every time. Since day one, it's been our top priority that our clientele should always be satisfied and get the best. This measure has been highly beneficial for us because our clients have never been disappointed.
What is irrigation and why you need irrigation services in Dubai?
Not just for humans but for every other living thing, water is a key element for survival. As you may know that the human body consists of 70% water. However, what may come as a shock to you is the fact that plants contain 90% of water. So, just imagine how vital water would be for plants.
Plants also require water for self-development and growth, and in layman's terms, the process of bringing water to the crops and plants is called irrigation.
Not just water but other nutrients can also be provided to the crops through the process of irrigation. Plants require constant moisture for growth, and irrigation significantly helps with it. Along with growth, moisture also helps with germination, development, and other similar features.
With our services, your plants will remain happy and healthy.
Types of irrigation work in Dubai
Localized Irrigation
This process requires the use of pipes that channels water to the plants at relatively low pressure. Watering the plants at high water pressure can potentially damage them.
Drip Irrigation
In this type of irrigation system, water is directly delivered to the roots of the plants. Only drops of water are delivered since too much water to the roots can cause harm to the crops. This system is highly effective but rarely used since it requires comparatively more maintenance.
Sprinkler Irrigation
One of the most popular irrigation systems. This involves the use of overhead sprinklers that strategically shower the garden at an allotted time. The sprinklers are of high pressure because they are used for covering maximum land.
Manual Irrigation
The name itself is quite self-explanatory as it requires manual labor to carry out the process. Owners water their plants themselves through water jars which can prove to be quite time-consuming and labor-intensive.
Importance Of Irrigation services in Dubai
As mentioned earlier, Dubai is a hot city. Most of the year is spent in extreme weather since the entire city is built on a desert. Sunlight is a must for plants to carry out photosynthesis but too much direct sunlight can also cause the plants extreme harm. In some cases, they can even burn. Therefore, installing an irrigation system in Dubai is highly essential for your plants and garden. Not only would it save you time but also ease you from the trouble of watering them yourself in the heat.
Secondly, as compared to an unirrigated garden, an irrigated garden blooms more. In the morning, right after the sprinklers go off, you would actually be able to breathe fresh air as the scent of morning dew is highly beneficial for the human body. If you wake up in a good mood, your entire day will be well spent.
Advantages of automatic irrigation systems in UAE
The biggest advantage of an automatic irrigation system is peace of mind. In the 21st century, everyone is busy with their work. Not many people have the time to carry out activities that demand time, such as gardening. But, waking up and inhaling fresh air with the view of a well-maintained garden is breathtaking.
No matter the season, your backyard will always be welcoming for whoever sets their eyes on it. The auto irrigation system not only puts the human body at ease but also significantly neglects the chances of human error. Thanks to modern technology, automatic irrigation systems are more effective.
If you opt for drip irrigation, you would also be securing your home from plant diseases and weeds. Since drip irrigation supplies droplets to the roots, it exterminates the chance of germination.
Because regardless of our expertise, it comes down to you to decide which method is right for you. Our goal is to keep our clients satisfied at all costs. Whatever is the feasible option for you, we are here to install that with absolute finesse.
We are the leading gardening and swimming pool contractors in UAE, and thanks to our experience, there is no margin for error.
Our team for any type of task is highly skilled and experienced. All of them are strictly asked to keep the clients in the loop because your peace of mind matters the most.
This also helps with regular correspondence in case of any change of plan you might have during the process. Therefore, keeping our clients in the loop at all times is also our number 1 priority.
In case of any queries, feel free to reach out to us. Our attendants at Four Seasons will surely help you clear any queries you may have and answer any questions.
Fields marked with an * are required
Get inspired by our recent work