Welcome to Swimming Pool & Garden Landscaping Company
Experience the pinnacle of outdoor living with our top-tier swimming pool construction and garden landscaping services in Dubai. We take pride in transforming your outdoor spaces into exquisite havens of relaxation and beauty. Whether you dream of a luxurious pool to cool off in on hot Dubai days or desire a lush garden retreat that soothes your senses, our expert team is dedicated to crafting perfection. With meticulous attention to detail and a commitment to quality, we bring your visions to life, ensuring that your home boasts the finest swimming pool and garden landscapes Dubai has to offer. Elevate your outdoor living experience with our services that redefine excellence in every way.
Best Swimming Pool Contractors In Dubai
When it comes to creating aquatic dreams in the heart of Dubai, we proudly stand as the best swimming pool contractors in the city. Our commitment to crafting pools of unparalleled beauty and functionality sets us apart. With a team of seasoned experts, we turn your vision into a reality, paying attention to every detail, from the initial design to the final splash. Dubai's scorching summers are no match for our innovative pool solutions, ensuring that your outdoor space becomes a refreshing oasis. Trust us as your swimming pool contractors in Dubai, and dive into a world of luxury, quality, and unparalleled craftsmanship. Your dream pool awaits, and we're here to make it a reality.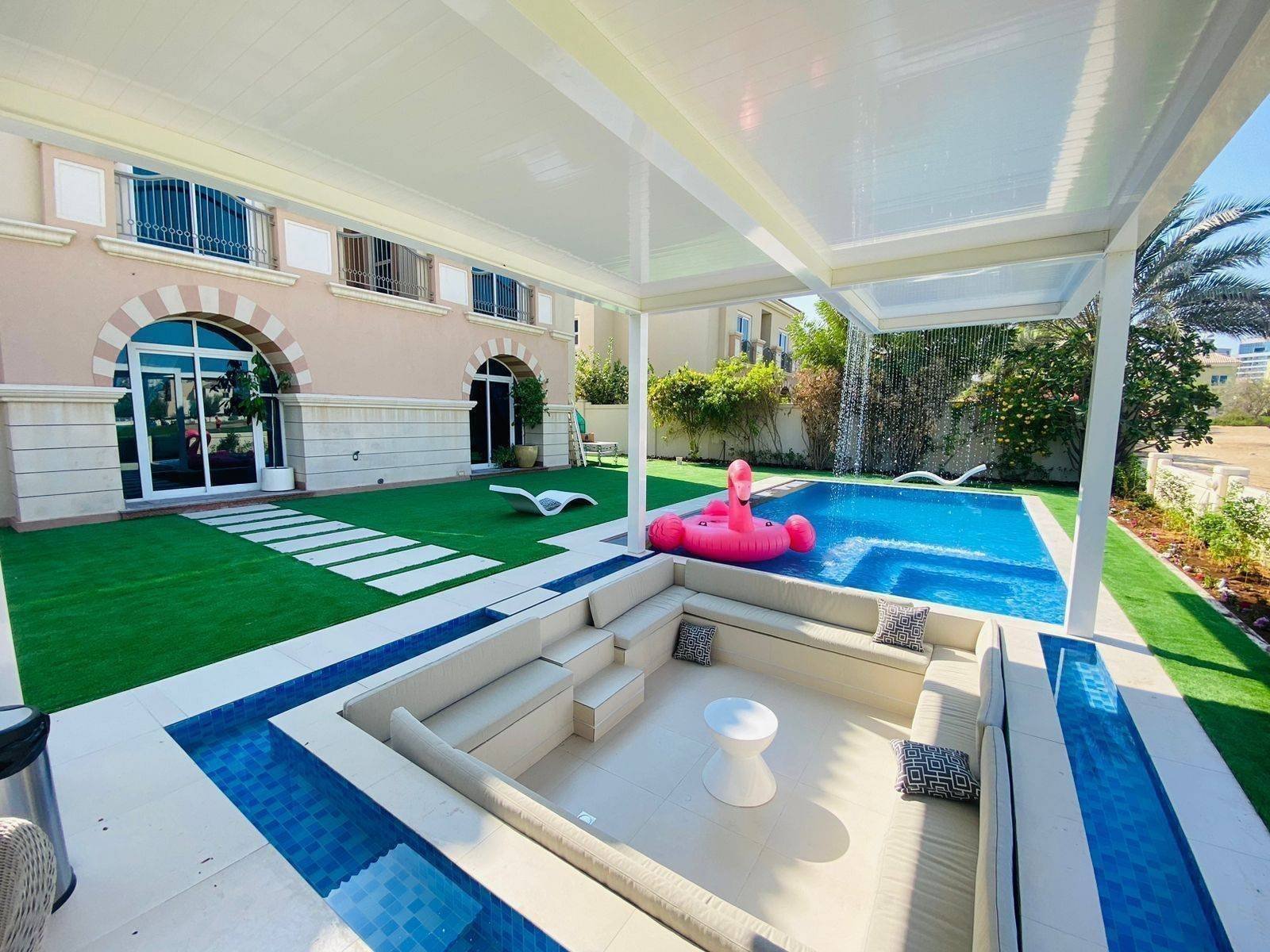 Types of Pool Construction in Dubai
Certainly, here are some creative names for different types of swimming pools:
Crystal Lagoon Pool
Oasis Retreat Pool
Infinity Serenity Pool
Tropical Paradise Pool
Eco-Haven Natural Pool
Tranquil Cove Pool
Mystic Grotto Pool
Sunset Horizon Pool
Cascading Waterfall Pool
Elegant Oasis Pool
Aqua Vista Pool
Roman Elegance Pool
Marine Blue Lagoon Pool
Modern Zen Pool
Garden Oasis Pool
Under the Stars Pool
Mediterranean Bliss Pool
Beachfront Infinity Pool
Sun-Kissed Oasis Pool
Reflective Zenith Pool
These names can add character and appeal to different types of swimming pools, reflecting their unique features and design elements.
Dive into Luxury with Our Swimming Pool and Garden Landscaping Services
Al Quoz 3, a vibrant neighborhood in the heart of Dubai, is known for its dynamic blend of residential and commercial spaces. Amidst the bustling energy of this community, we are delighted to introduce our premium Swimming Pool Construction and Garden Landscaping services, designed to elevate your outdoor living experience.
Unveiling the Art of Swimming Pool Construction
Imagine basking in the warm Dubai sun beside your very own custom-designed swimming pool. Our team of experts specializes in crafting pools that not only provide a refreshing escape but also become a centerpiece of luxury in your home. Here's what sets our swimming pool construction services apart:
1. Tailored Designs: We understand that every space is unique. Our team works closely with you to create a swimming pool design that seamlessly integrates with your property, reflecting your style and preferences.
2. Quality Craftsmanship: With years of experience, we ensure the highest standards of construction using top-grade materials, resulting in a durable and beautiful pool that stands the test of time.
3. Creative Features: From elegant waterfalls to infinity edges that seem to merge with the horizon, we bring your pool dreams to life with stunning features that elevate your outdoor oasis.
4. Ambient Lighting: Extend your pool enjoyment into the evening with our expertly designed lighting solutions, setting the perfect mood for relaxation or entertainment.
5. Post-Construction Care: Our commitment doesn't end with construction. We offer comprehensive maintenance services to keep your pool in pristine condition year-round.
Crafting Lush Garden Retreats
A well-designed garden is not just an outdoor space; it's a sanctuary of tranquility and natural beauty.
1. Personalized Plans:** Whether you envision a vibrant botanical garden, a minimalist haven, or a functional outdoor gathering space, our landscape designers craft customized plans to match your desires.
3. Hardscape Integration: We incorporate pathways, patios, and other hardscape elements to enhance your garden's functionality and aesthetics.
5. Ongoing Maintenance: Beyond construction, our garden maintenance services guarantee your outdoor space retains its beauty and serenity over time.
Your Al Quoz 3 Outdoor Oasis Awaits
At Four Season Pool Garden Landscaping Services, we believe that your outdoor space should be a reflection of your lifestyle and a source of relaxation and joy.
Contact us today to embark on a journey of transformation in Al Quoz 3, Dubai. Let's craft your outdoor oasis together, right in the heart of this vibrant community. Contact Now
Here are details about the communities in Dubai where you provide services:
The Palm Jumeirah
Dubai Hills
Jumeirah Park
Green Community
Emirates Hills
Jumeirah Islands
Dubai Sports City
DAMAC Hills
The Villa
Arabian Ranches
Mudon
Jumeirah Golf Estates
Jumeirah
Springs
Jumeirah Village Triangle
Mohammed Bin Rashid City
Falconcity of Wonders
Nad Al Sheba
In each of these vibrant Dubai communities, your services in swimming pool construction, garden landscaping, and other offerings provide residents with the opportunity to enhance their living spaces, creating a true sense of home.